How to Protect Your Home Garden from Bird Pests
It's that time again. Time to check how all your new fruits and vegetables are almost ready for picking and eating. Ready, that is if you protected your garden from pest birds using an effective bird control strategy. If you didn't, you may find much of your garden has already been (or will soon be) feasted upon. By pest birds. They won't hesitate to nibble and chew your fruits and veggies until there's nothing left for you to enjoy.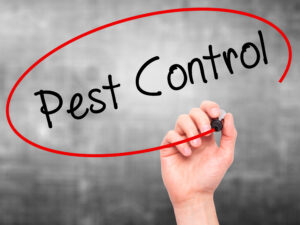 Various species of birds will prefer to attack different parts of your garden. For example, crows and blue jays will go right for your corn. Grackles and starlings will pull out and bite off your newly planted tomatoes. Mocking birds love to peck holes in your large beefsteak tomatoes—they usually prefer the one-pound, very green ones.
In general, many birds love to eat seeds and seedlings, as well as your fruits, berries, and nuts. Other problem birds include gulls, magpies, pigeons, robins, sparrows, and starlings. Geese and ducks can also wreak havoc with your garden. Besides trampling all over your garden, these larger birds can create quite a smelly mess in droppings. These droppings can carry diseases, which is not something you want all over your edible veggies.
The best way to keep pest birds out of your garden is to implement some proven effective bird deterrents. Here are three the experts recommend:
Sonic Bird Deterrents
Easy to set up and use, Sonic Bird Deterrents emit bird distress and predator calls, which make birds think twice about invading your garden. One sonic system can emit distress and predator calls for as many as 22 different species of birds. It protects large gardens up to an acre and can be programmed to turn on or off at night.
Garden Bird Netting
The idea here is to deny pest birds access to specific areas of your garden. Garden Bird Netting is strong, light, easy to handle, and virtually invisible. The netting typically comes in 14 x 100-foot and 14 x 200-foot rolls and three different mesh sizes–1/4-inch, 1/2-inch, and 3/4-inch—depending on the size of the bird that's attacking your garden. The best plastic bird netting is fabricated from durable, U.V.-protected polypropylene. You can protect your vegetables by wrapping individual plants in netting or suspend the netting around an entire garden area. To safeguard fruit trees, measure the circumference of the tree and cut the net to size (allow at least one foot extra around the circumference). Secure the netting with twine, zip ties, or hog rings.
Visual Bird Deterrents
It's often best to use Visual Bird Deterrents along with other bird deterrents. Flash Tape and Reflective Banners reflect sunlight and crackle in the breeze to intimidate birds. You can also get Scare Eye Diverters and Bird Scare Balloons, which have large predator eyes to scare birds away.
This post was brought to you by Jenkins Pest Control and Lawn Services in San Antonio Texas