Are There Any down-Sides To RV'ing
If you have landed on this site, it is probably because you are interested in RV's. Maybe you already own an RV, or maybe you are thinking about making a purchase in the near future. Either way, you have come to this site to learn a little bit more about what it is that makes RV'ing such a great pastime for so many people.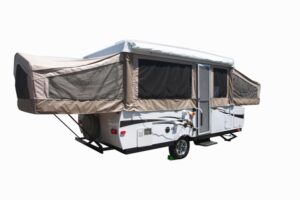 Unfortunately, that's not what this article is about. Instead, this article is going to highlight the downsides of RV travel and ownership. Although this is an RV site, it is important to paint a clear picture – both good and bad – of what it is like to use an RV. We love RV's, obviously, but everything in life has its pros and cons. If we are going to give you a fair evaluation of everything RV, it is only right that the negative points should at least be brought to light. If you are anything like us, however, the points on the list below will not be enough to outweigh the many positives that come along with traveling in an RV.
The Cost
There is no doubt that purchasing an RV can be expensive. Whether you buy a small trailer or a large Motorhome, you are going to be making a significant investment that will have at least some effect on your financial future. For example, buying an RV will easily run into the tens of thousands of dollars, while you could spend just a few hundred dollars to get a nice tent. Owning an RV isn't the only way to experience the outdoors, so you will have to be committed to using your RV extensively in order to justify the cost.
Storage
RV's are big, and not everyone will have a convenient place to store their rig when it isn't in use. If you can't park your RV on your own property, you will have to find a storage facility near your home that accepts RV's. That means paying an extra monthly expense on top of your RV loan payment, and you will have to go get your RV anytime you want to use it. Most cities have plenty of storage facilities available, but this is still a point that needs to be considered.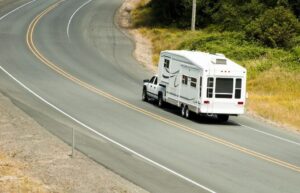 The Work
Most people would agree that traveling in an RV is less work than traveling in a tent – but there is still work to be done. You will have to setup everything when you arrive at the campsite, and you will have to take everything back down again when you leave. For some people, this is no big deal at all – but it is a major hassle for others. If you would prefer to travel in a 'hands-off' method, you will want to consider staying in hotels or cabins as opposed to purchasing an RV.
This Blog was provided by Coastal Breeze RV Resort in Rockport, Texas